Registration/attendance sheet
Registration/attendance sheet
With MyScol, have an online enrolment system to better monitor attendance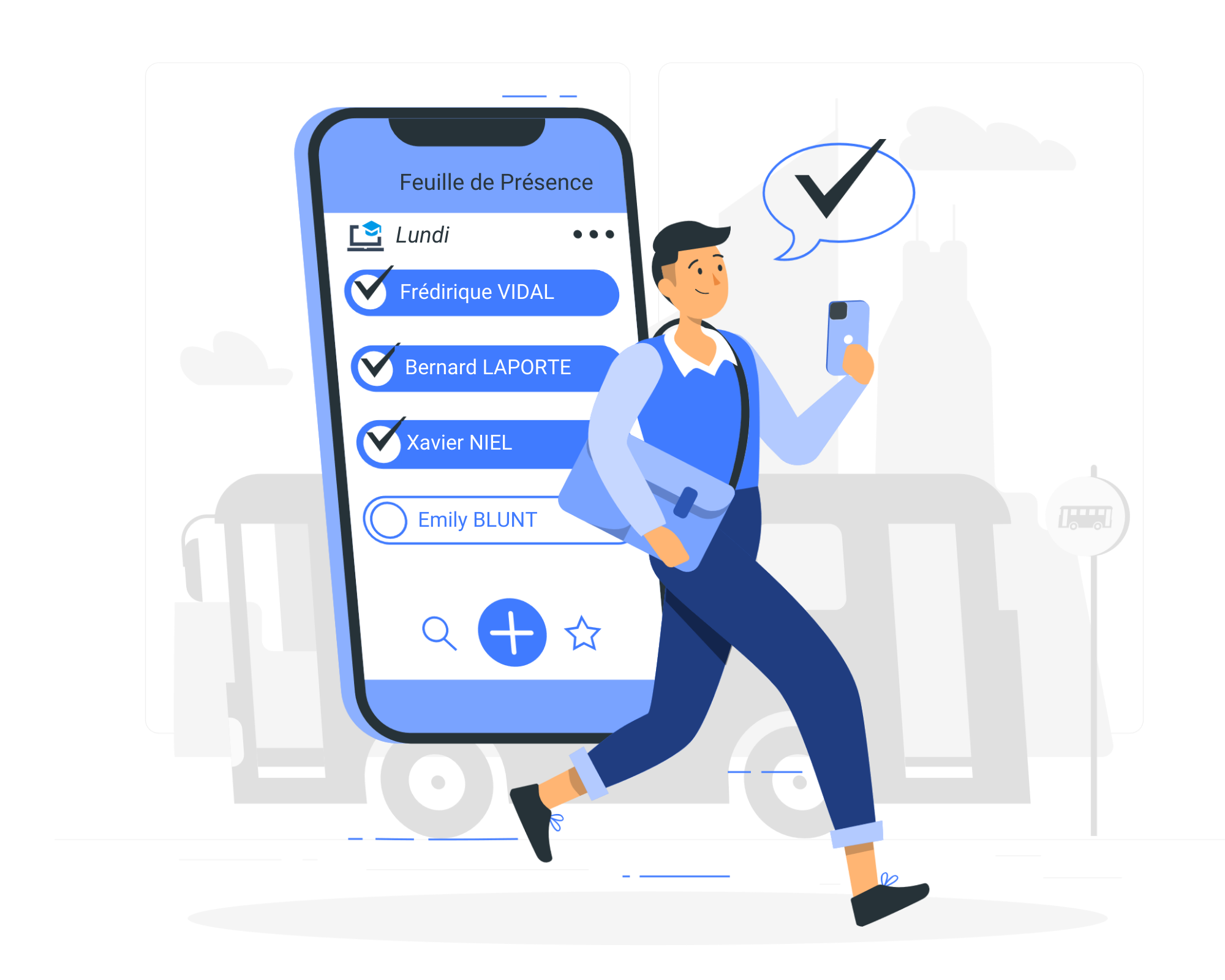 With distance learning and participants spread across many locations, attendance management has become a real headache. You've probably had to manage countless spreadsheets to manually track student enrolment and participation. But there is a simpler way. The digital attendance sheet offers training centres a seamless solution for tracking participants. MyScol gives you the details on online and remote sign-in.
What is the digital timesheet?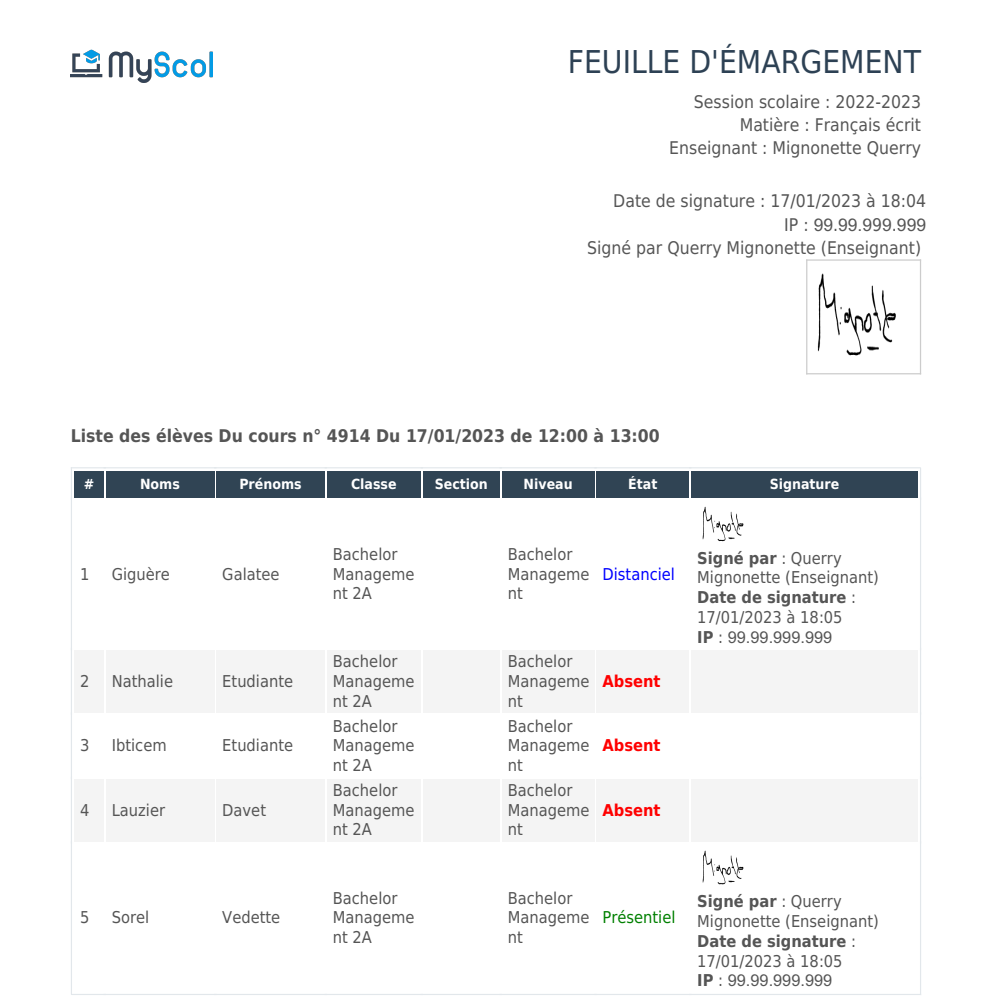 The digital attendance sheet is nothing other than the classic attendance sheet in a dematerialised version and containing an online signature. This means an electronic signature.
It is an administrative document to be signed by the participants during a training course or distance learning.
The digital signature remains mandatory for the vocational training centre according to the labour code. This legal obligation has a legal value for all parties involved, whether the trainer, the learner, the centre or the company responsible for financing.
À quoi sert la feuille de présence numérique ?
In addition to its legal character, the digital attendance sheet has several uses. First of all, it allows the trainer to monitor the attendance of his or her learners for each hour of class attended.
The online attendance sheet serves as indisputable proof of the learner's presence at a session.
It can also be used by the company or funding bodies to request a report, a refund, etc. In addition, the dematerialisation of the attendance sheet will enable the OPCO to monitor and trace learning.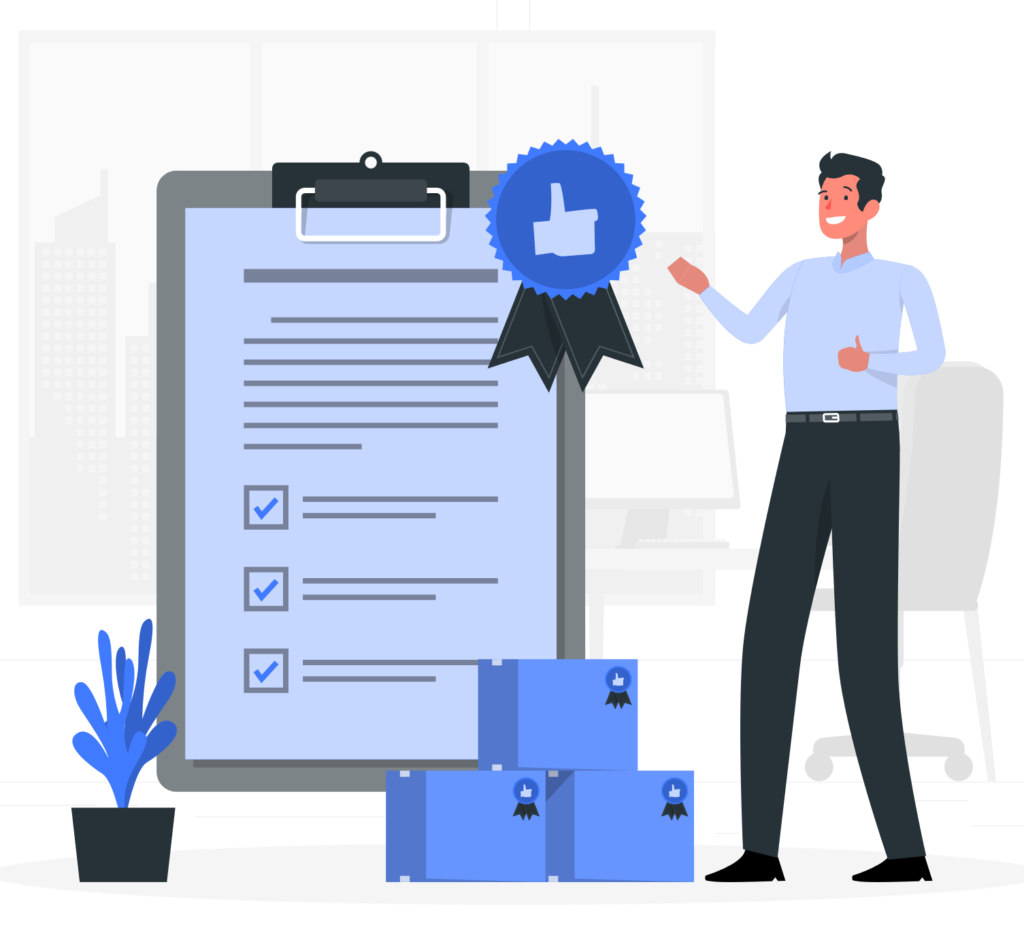 How to get a digital timesheet signed?
As digital signing is already common practice, it is easy to implement. For example, the digital attendance sheet can be sent as a PDF to all participants by email and signed by each learner. But this will take some time.
At MyScol, we have an online sign-in system for digital attendance sheets that are circulated during your distance learning sessions. You can say goodbye to tedious manual tracking systems and make way for increased teaching efficiency.
What's more, the signing process is carried out in accordance with the rules and regulations of the French labour code. MyScol uses approved software to generate digital attendance sheets during training sessions. This system is reliable, efficient and ensures the security of the recorded data. Digital signatures remain authentic and cannot be falsified.