Conservatory / music or dance school
Are you looking for a solution to manage your music or dance conservatory? You've come to the right place. Try MyScol
Manage your music and/or dance conservatory easily with MyScol thanks to its many functions
Art establishments offer learning pathways from nursery section onwards. These courses are divided into several stages. MyScol has been created to help music and dance schools. This school management tool can be used to manage enrolments and monitor pupils' progress. With MyScol, schools have a comprehensive tool to support them at every level.
Music or dance schools offer a variety of programmes to train students. The advantage of MyScol is its great flexibility and its ability to adapt to all levels. Here are just some of the features MyScol offre to help you achieve your vision and goals for your dream music and dance school: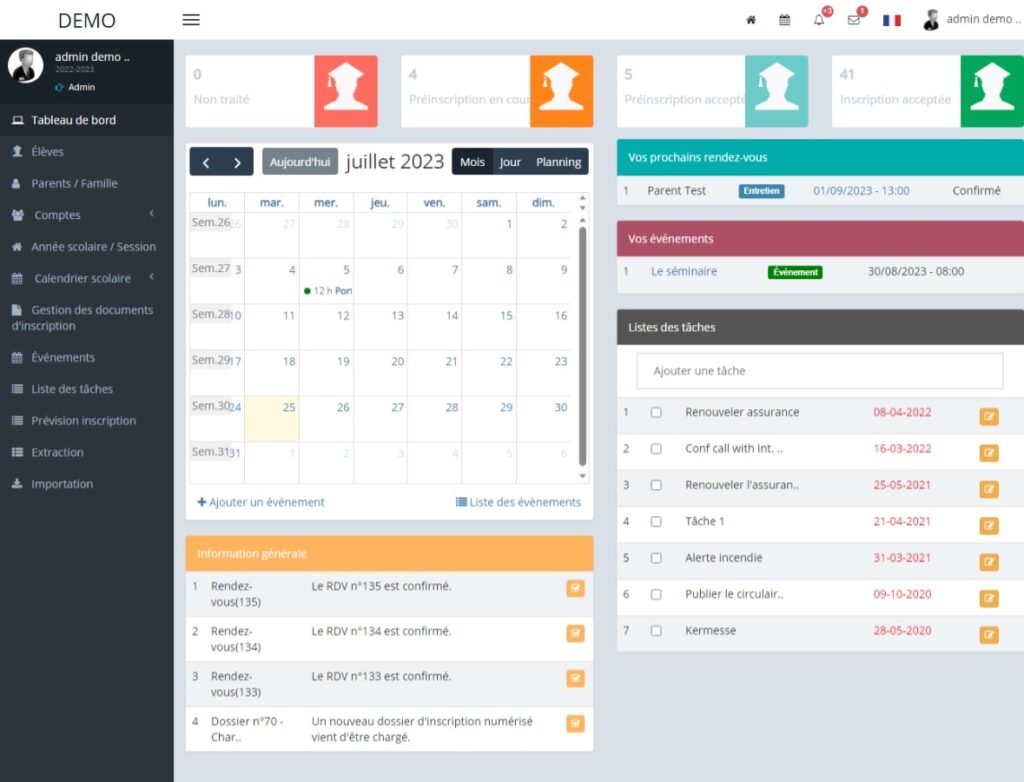 Simplify your music and dance school enrolment management with MyScol :
If you're looking for a solution that can help you manage enrolments at your music or dance school, MyScol is the ideal solution for you.
MyScol is an easy-to-use enrolment management platform designed to meet the needs of your school. With MyScol, you can concentrate on teaching music or dance, as school management is taken care of more efficently.
Optimising timetable management with MyScol :
MyScol can help improve teachers' timetable management by providing an easy-to-use tool and allowing pupils to personalise their own timetable. Here are some additional benefits of MyScol:
01
MyScol can be used to monitor attendance online.
02
Teachers can easily add events to their timetable and share them with students in real time. This can be particularly useful for last-minute changes or important reminders.
03
MyScol's user-friendly interface makes it easy for teachers and students to navigate the system and find the information they need quickly.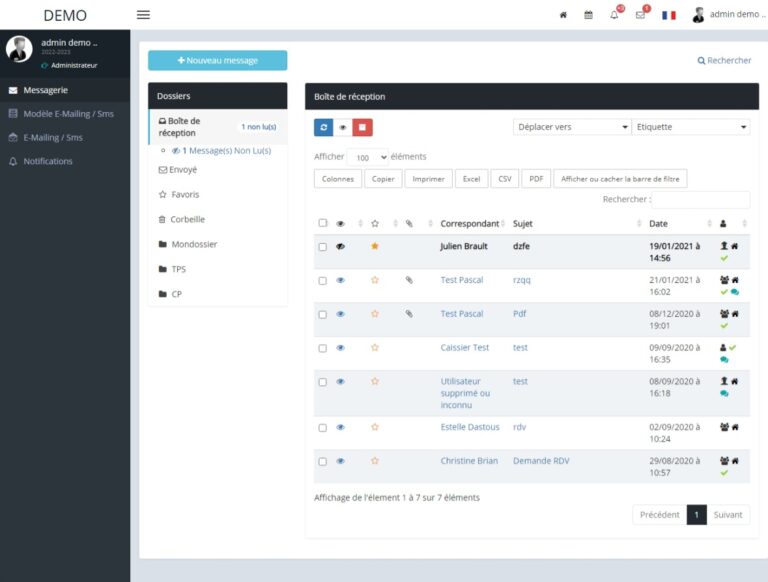 Communication with Parents :
In today's world, it is increasingly important for teachers to communicate regularly with parents.
01
MyScol is a platform that allows teachers to communicate easily and instantly with parents, which is particularly useful for sharing important updates and information about a child's progress.
02
Using MyScol, teachers can also send regular newsletters to parents to keep them informed about upcoming school activities, events and projects. This can help parents get an insight into their children's artistic life.
03
In addition, the regular progress reports sent by MyScol can provide parents with an overview of the skills and knowledge their child has acquired in their art journey. This can help parents better understand their child's strengths and weaknesses and work with the teacher to help their child progress.
Managing school fees can be a daunting task for schools and parents. That's why MyScol was created to simplifier this process. As well as allowing parents to pay fees securely online, the platform also offre additional features to improve the experience for parents and schools. Some of these features include: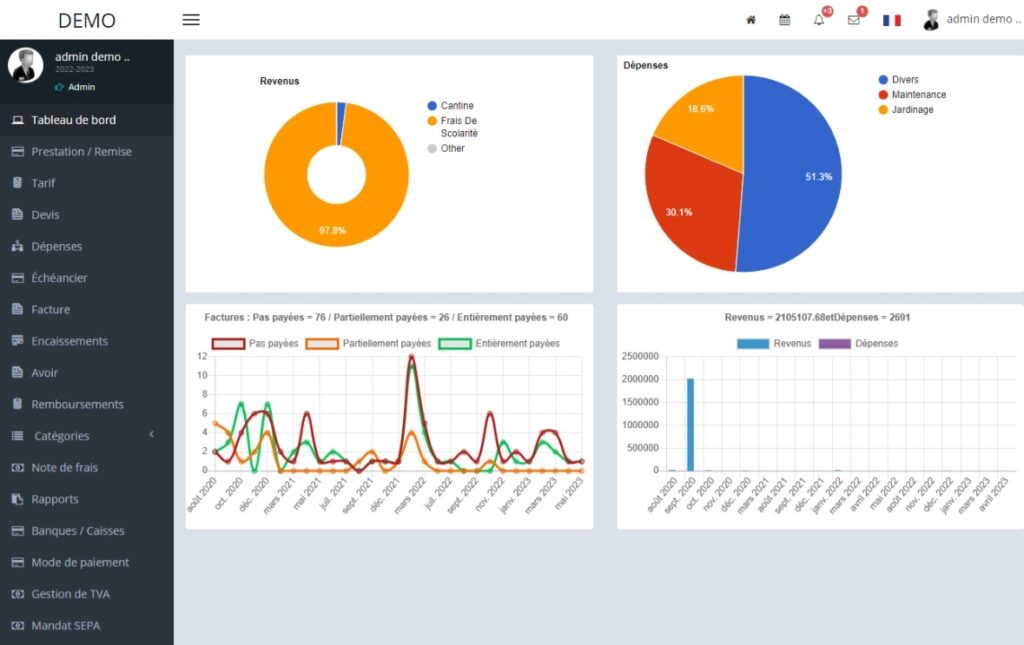 01
Parents can easily keep track of payments and invoices.
02
Schools can generate personalised invoices for different fees, such as tuition, registration fees and canteen charges.
03
Schools can also send automatic payment reminders to parents who are in arrears.
Music or dance school? MyScol is the perfect solution!
MyScol is the perfect application to help music and dance schools achieve their educational goal by offering a comprehensive arts education. This application meets the requirements and values of these schools. Teachers, parents and administrators can use MyScol's many features to help children progress in their artistic journey. With its tailored teaching environment, MyScol supports children by helping them to flourish in their arts education.