Canteen management software
Are you looking for a solution to manage your school canteen / extra-curricular activities? Then you've come to the right place. Try MyScol
Manage your canteen or extra-curricular activities easily with MyScol thanks to its many functions
The importance of children's health is undeniable. For this reason, our canteen module is essential for schools. Not only does this module improve the experience for pupils, it also facilitates the administrative process.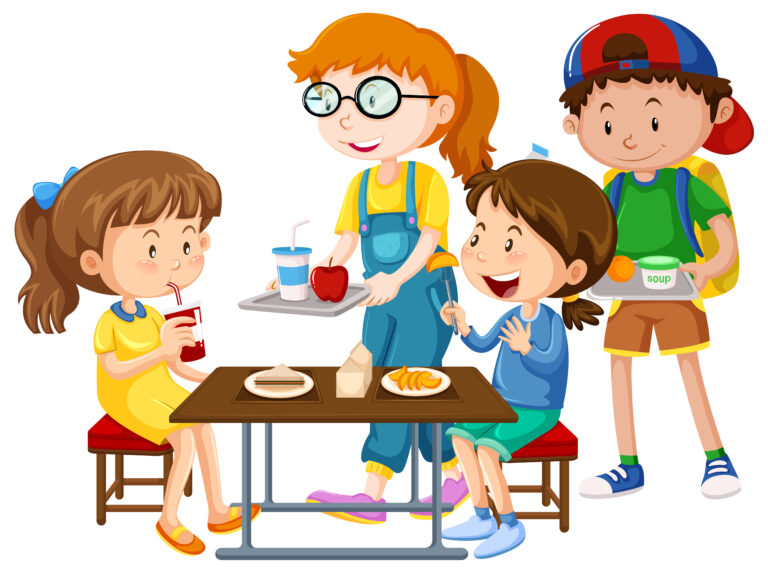 The canteen module is an excellent way for schools to keep parents informed about the meals their children eat at school. Parents can ensure that their children are eating balanced, healthy meals at school.
Parents and schools need to work closely together to ensure that children can participate fully in school and extra-curricular activities while being protected from allergens. Thanks to this module, parents can inform the school of their child's allergies. 
Feedback from parents on school meals can be very useful for schools. In effet, it can help those in charge of the 'canteen' to better understand children's tastes and preferences. Parents also have the opportunity, via this module, to give their opinion on the meals offered at school. This can help to improve the quality of school meals.
MyScol is the ideal tool for managing your canteen's finances and income efficacement. It offre a simple solution for administrators who wish to calculate canteen fees. In addition, the application also allows the school to create statistics on all canteen management.
Communication is crucial to the success of any organisation. With MyScol, canteen staff and administrators can easily exchange information to improve canteen management within the school.