MyScol can be adapted to any type of school, allowing you to manage your primary schools in just a few clicks.
Reasons why MyScol is the best software for primary schools
Supporting schools during the primary education years is essential, as they are crucial to every child's development. Fortunately, MyScol offre a variety of features to optimise the management of your primary schools. From teacher planification to the organisation of classes and school life, MyScol provides the ideal solution. Discover now all the features MyScol can offrir you!
After the nursery stage, elementary classes play a crucial role in a child's educational progress. They aim to teach all the basics necessary for learning. With this in mind, MyScol is committed to supporting children's education with a number of features tailored to primary schools.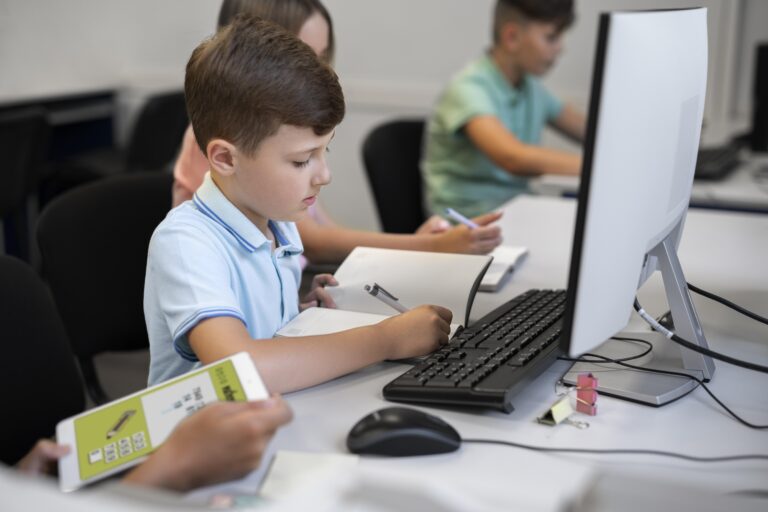 01
A personalised programme:
MyScol allows teachers to create programmes tailored to the individual needs of each pupil, based on their skill level and learning pace. This allows children to progress at their own pace, while being encouraged to challenge themselves.
02
Monitoring progress :
MyScol also enables teachers and parents to keep a close eye on each pupil's progress. Teachers can easily identific areas where children need extra help, while parents can monitor their child's progress and encourage them to persevere.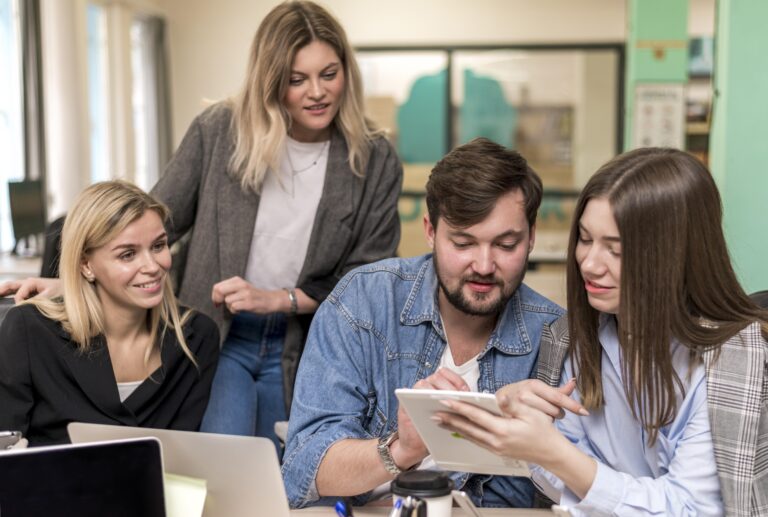 03
Easy communication :
MyScol facilitates communication between teachers, parents and students. Teachers can share important information about upcoming school activities, while parents can communicate with teachers and monitor their child's progress.
All in all, MyScol is a valuable tool for primary schools seeking to offrir a quality education to their pupils.
Pupil assessment: a means of monitoring progress
Unlike kindergarten pupils, those in elementary classes receive school reports to assess their progress. With MyScol, it is now possible to personalise school reports by adding useful comments for parents.
MyScol is an innovative solution that facilitates communication between teachers and parents by enabling them to track each pupil's progress at school. This platform offre several advantages, including:
01
Personalising school reports :
Teachers can easily personalise each pupil's report card by adding comments Teachers can add comments on each pupil's strengths and areas for improvement, giving parents a better understanding of their child's educational needs.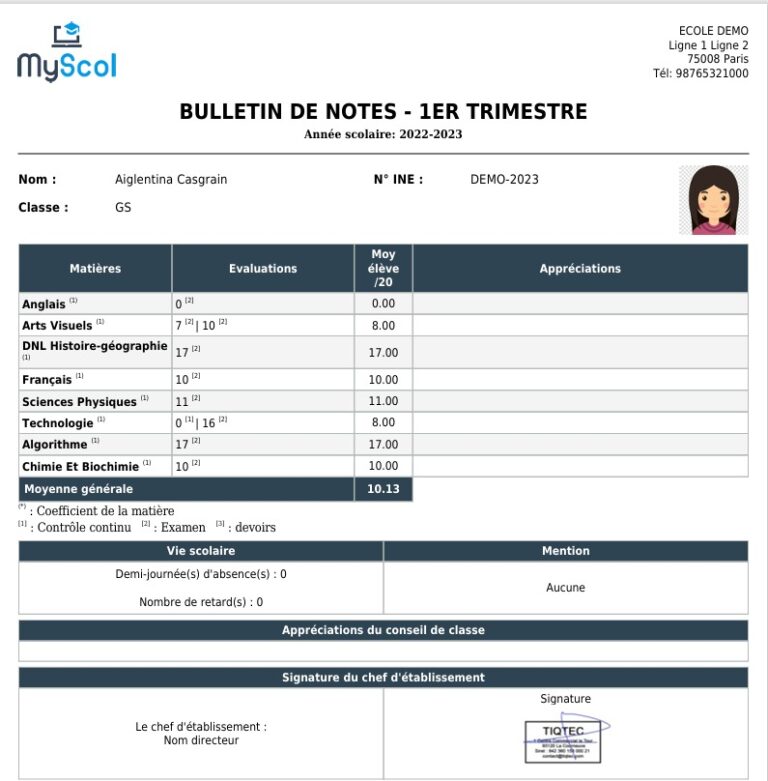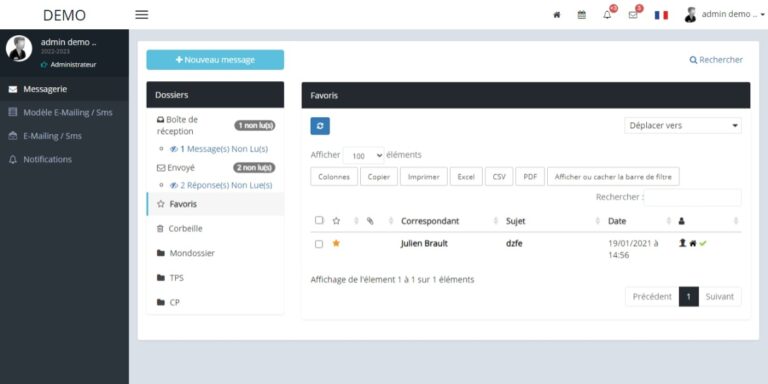 02
School reports sent directly to parents:
Parents can receive their child's report cards directly on their MyScol account, enabling them to monitor their child's progress throughout the school year.
Preparing lessons is crucial for teachers. To meet this need, MyScol has created an exclusive module called " Diary Notebook " to help teachers anticipate and prepare their lessons in the best possible way. This essential tool enables teachers to effictively plan their lessons at any time.
As well as making lesson planning easier, MyScol's Daily Notebook module also offre a number of other benefits to teachers. Here are some of these advantages: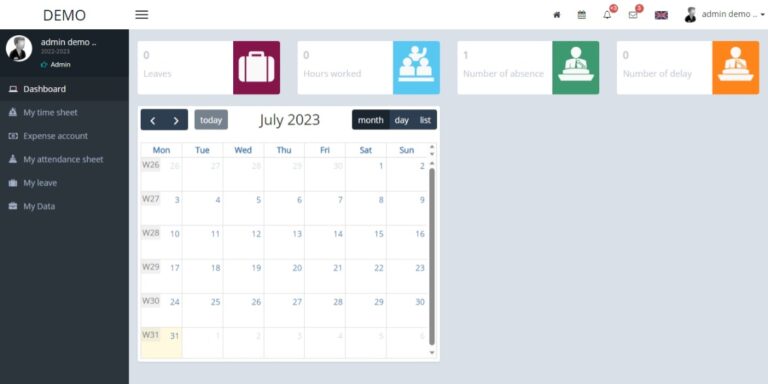 01
It enables teachers to monitor their teaching progress over time, recording the activities carried out and the results achieved by their pupils. This gives them an overview of their teaching and enables them to adjust their approach accordingly.
02
It is easy to use and intuitive, which means that teachers can spend more time planning their lessons rather than managing the tool. What's more, it can be accessed from any Internet-connected device, so teachers can plan their lessons wherever they are.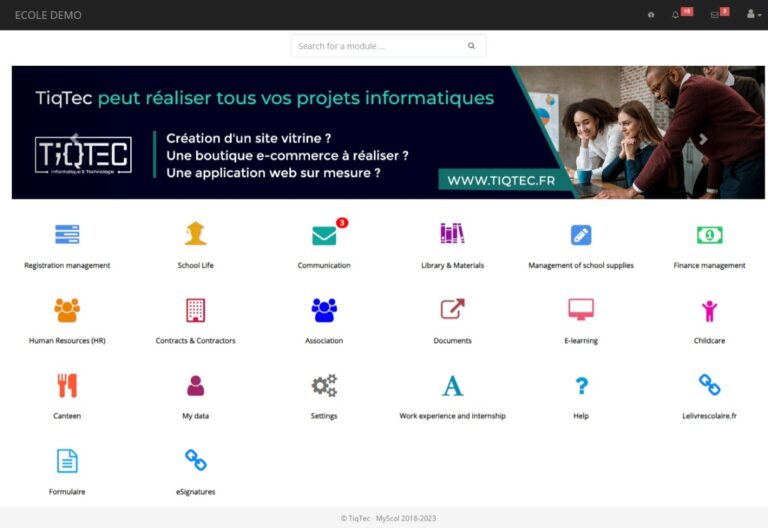 All in all, MyScol's Daily Notebook module is an essential tool for any teacher wishing to plan and prepare their lessons in the best possible way.
MyScol's "school supplies" module to make life easier for parents at the start of the new school year: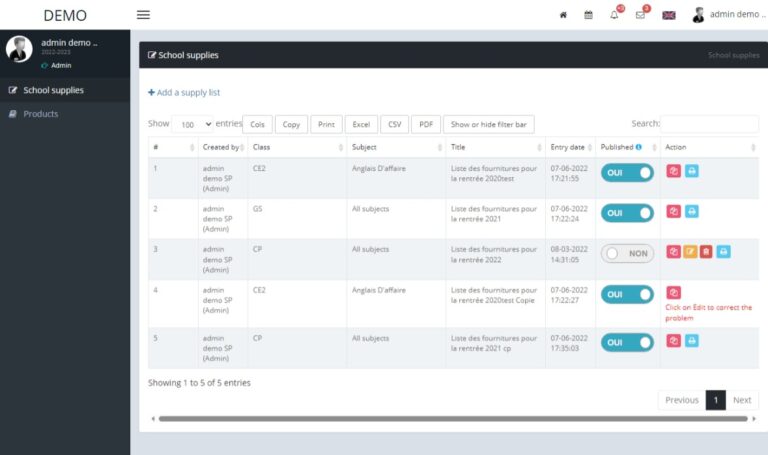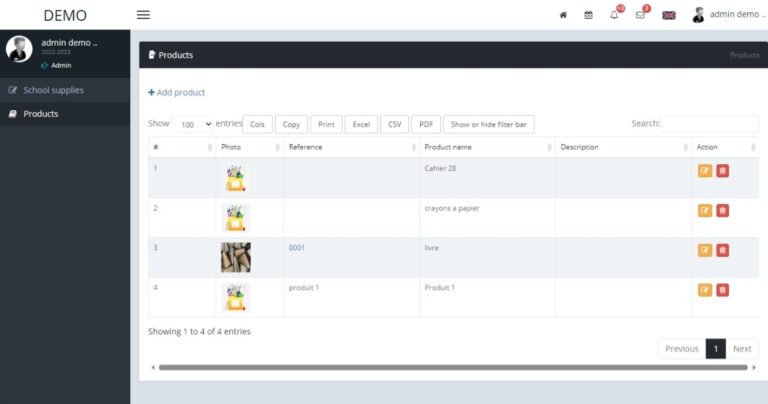 At the start of the new school year, parents can be overwhelmed by lists of school supplies without knowing exactly what they need to buy. Fortunately, MyScol's school supplies module is here to help parents save time! They will be able to receive all the lists of supplies requested by the school directly on the platform.
MyScol's school supplies module is a real godsend for parents looking to make life easier at the start of the new school year. Thanks to this feature, they will no longer need to run around the shops looking for the right notebook or pen. All they have to do is follow the instructions provided on the platform to make sure their child has everything they need to get the school year off to a good start.
All in all, MyScol's school supplies module is a practical and efficacious solution for parents looking to save time and money at the start of the new school year. With this feature, parents can focus on the essentials and be sure that their child has everything they need to succeed at school.
Primary school? MyScol is the perfect solution!
MyScol is an application that meets the criteria and values of primary schools.
MyScol: a tool for comprehensive, personalised education. MyScol was designed to help primary schools fulfil their mission of providing a complete and personalised education for every child. With its many features, MyScol makes it easier for teachers, parents and administrations to participate in children's education. By offranting an appropriate pedagogical environment, MyScol promotes children's development throughout their educational journey.