MyScol can be adapted to any type of school, allowing you to manage your nursery school in just a few clicks.
Manage your nursery school with MyScol's many functions
If you're looking for the best nursery school management software, you've come to the right place! MyScol has a number of features that will enable you to optimise the management of your nursery school. Whether it's for class organisation, teacher planning or school life, MyScol is the ideal solution. Discover all the features we have to offer!
Reasons why MyScol is the best software for nursery schools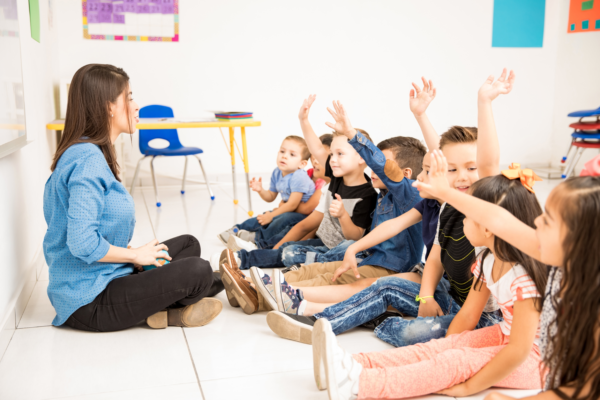 MyScol: online school management software adapted to all teaching methods:  
Alternative teaching methods have grown significantly in recent years. For those looking for alternatives to traditional teaching, there is now a variety of choices ranging from the Montessori method to the Steiner-Waldorf method and the Freinet method of educational differentiation.
MyScol is a school management platform that supports all alternative teaching methods, giving teachers the ability to monitor each pupil's progress in real time. Using feedback and the specific needs of each pupil, teachers can tailor learning to meet the individual needs of each child. Here are some of the key features of MyScol:
Classroom management: teachers can easily plan and organise activities and communicate with parents.

Tracking pupils' progress: teachers can track each child's progress, enabling them to understand where each pupil is in their learning process..

 

Adaptation of activities: thanks to the feedback and individual needs of pupils, teachers can adapt learning to meet the specific needs of each child. This allows each child to progress at their own pace.
With MyScol, teachers can concentrate on their teaching and let the platform handle the administrative tasks. Parents can also monitor their children's progress in real time via the dedicated interface. In short, MyScol is a complete school management solution that meets the needs of all stakeholders.
.
The importance of parental involvement in their children's education is crucial. That's why it's essential for them to stay informed at every stage of their children's education. In order to monitor their children's progress effectively throughout the school year, MyScol has developed a module called "Cahier de Vie" for parents. 
Particularly useful for parents of kindergarten pupils, this feature offers a number of advantages, including:
The possibility of communicating directly with teachers via a dedicated module, to ask any questions or discuss any problems.

The ability to monitor the child's progress in each subject, with regular feedback from the teacher.

Access to this information at any time and from anywhere, enabling parents to keep abreast of their child's progress, even if they are unable to attend parents' meetings or other events organised by the school.
All in all, MyScol's 'Cahier de Vie' is a valuable tool that enables parents to play an active role in their child's education and monitor their child's progress throughout the school year.
There's no denying that for parents, their child's safety is paramount. That's why MyScol has designed the " Childcare " module to make it easier to manage childcare at nursery schools. This module enables schools to collect all the necessary information about the child and other important details. Thanks to this module, parents can have peace of mind in knowing that their child is safe and well cared for.  
Here are some of the advantages of this "Childcare" module:
Gathering of important information about the child for better management of the childcare Recording of the duration of the childcare, the time of entry and exit of the child for precise monitoring

Improved communication between the school and parents by making childcare information available.
MyScol aims to promote the safety and well-being of children at school through a dedicated platform.
The "Canteen" module is a practical tool for parents who want to ensure that their child eats a balanced diet at school.  
In addition, some children may have food allergies or special dietary requirements. This is why the "Canteen" module allows parents to report these special needs to the nursery school. This enables the canteen staff to provide meals that are tailored to each child.
MyScol aims to promote the health and well-being of nursery school children. This platform offers a personalised and practical solution for effectively monitoring their diet.
A nursery school? MyScol is the perfect solution!
Offering a complete solution tailored to the criteria and values of nursery schools, MyScol is the essential application to support establishments in their mission to offer a complete and unique education. With its wide range of features, MyScol enables teachers, parents and authorities to make their full contribution to the education of nursery school children. By providing the right learning environment, MyScol helps children to flourish throughout their education.